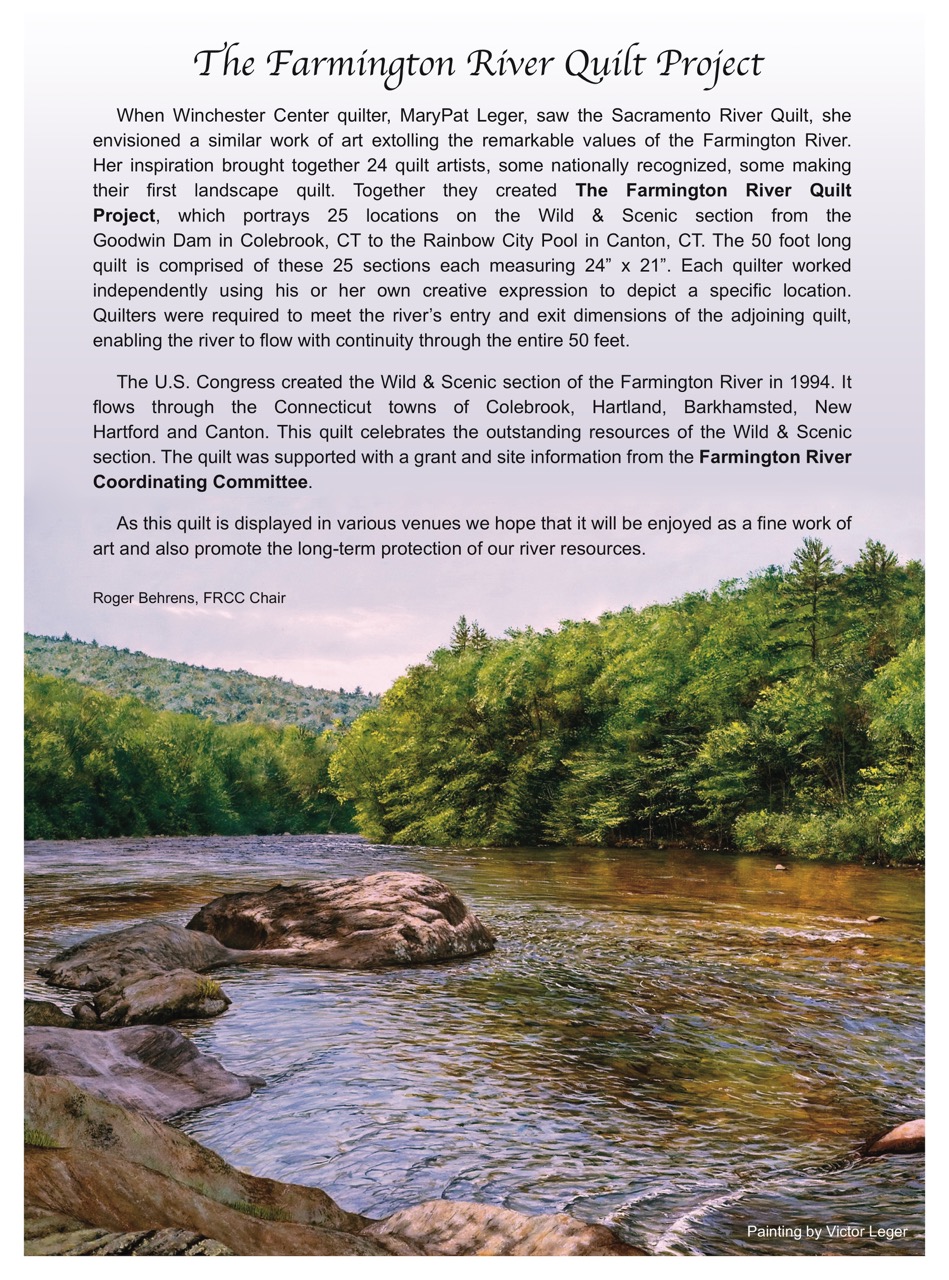 See what others have to say about the Quilt Project:
"Wonderful! Valuable Exhibit. Great river resource."
"Beautiful - such a diversity of techniques put together creates a wonderful story."
"Breathtaking, so many unique techniques and mediums were used. Awesome talent!"
"Amazing and beautiful quilting and sentiments!"
"Very impressive, made by some very talented people. Thanks for showing!"
"Just beautiful! Such amazing talent and such a peaceful way to spend some time today. Thank you!"
"Fabulous! Love the quilts, DVD, and sound track! Thank you!!"